Get updates by email


Subscribe to this blog's feed
Follow us on Facebook
Follow us on Twitter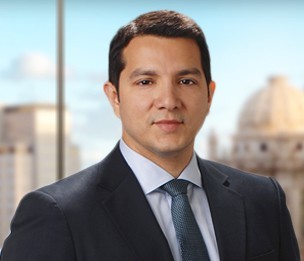 Abad Lopez
Member
alopez@dykema.com
312-627-2292
Showing 11 posts by Abad Lopez.
The U.S. Department of Labor on Monday unveiled its first guidance under the current Administration on the hotly contested issue of employee-versus-independent contractor classification, saying workers for an unnamed technology platform that connects service providers with clients are independent contractors. The guidance was provided through an Administrator's Opinion Letter, and as such it provides unique defenses to employers with similar situations and who rely on the letter. Read More ›
The much awaited revised new regulations governing who qualifies for the FLSA white collar exemption has finally been revealed by the Department of Labor. It did so on March 8 by publishing an NPRM ("Notice of Proposed Rule Making"). In December of 2016, a Texas federal court entered a nationwide injunction halting the implementation of new regulations which would have dramatically increased the salary threshold for exempting most white collar employees from overtime. Since then, the White House changed occupants and the Department has been deliberating on how to respond to the injunction. After considering responses to information requests from stakeholders on possible directions to take, and a round of "listening sessions" held across the country, the Department has finally spoken.
Read More ›
Beginning on January 1, 2019, Illinois employers will—for the first time—have to reimburse employees for "all necessary expenditures or losses incurred by the employee within the employee's scope of employment and directly related to services performed for the employer." "Necessary expenditures" are defined as "all reasonable expenditures or losses required of the employee in the discharge of employment duties and that inure to the primary benefit of the employer." The new law amends the Illinois Wage Payment and Collection Act ("IWPCA"). Prior to the amendment, expense reimbursements were not addressed in the IWPCA and its regulations. As a result, most employers did not treat reimbursements as covered "wages" under the statute.
Read More ›
After almost 10 years since its enactment, the Illinois Biometric Information Privacy Act ("BIPA") has spawned a new wave of litigation against employers centered on biometric timekeeping technology. BIPA was enacted to regulate the collection, use, storage, retention and destruction of biometric information, such as fingerprints and hand or face scans, among other things. Although the law's primary focus was to protect consumer biometric information, the vast majority of recent class action lawsuits have been filed against employers that use biometric timeclocks, e.g., fingerprint and handprint machines, to track employee hours.
Although other states have enacted biometric privacy statutes, BIPA is the only biometric privacy law in the nation which allows for a private right of action and recovery of liquidated damages to any "person aggrieved." Under the statute, a plaintiff may recover liquidated damages of up to $5,000 for each BIPA violation. Since at least 2015, more than 100 class action lawsuits have targeted employers primarily in Illinois state and federal courts. Read More ›
On April 2, 2018, the United States Supreme Court in Encino Motor Cars, LLC v. Navarro, Justice Thomas writing for the majority, held that car dealership "service advisors" are "salesm[e]n… primarily engaged in… servicing automobiles" and therefore are exempt from the FLSA's overtime requirements under 29 U.S.C. § 213(b)(10)(A). Significantly, in addition to issuing a ruling that is favorable to auto dealerships, the Court also provided useful language to all employers based on its view of how FLSA overtime exemptions should be construed. Read More ›
The Americans with Disabilities Act (ADA) does not require employers to give workers more leave after their Family and Medical Leave Act allotment runs out, the Seventh Circuit said recently. The Court ruled that employers could fire a worker who requested an extended leave shortly before his scheduled return. It affirmed its prior holdings on this issue, holding that a multi-month additional leave is not a reasonable accommodation under the ADA. In this murky area for employers, the Seventh Circuit provided a degree of certainty regarding the interplay between the ADA and FMLA. Read More ›
On July 1, 2017, the City of Chicago and Cook County's Paid Sick Leave Ordinance takes effect. We previously blogged about this topic here.
To recap, the new Ordinances would require most Cook County and Chicago employers to provide the following sick leave benefits: Read More ›
The overtime regulations are almost here and will affect more than 4 million employees across the country. Although a pending lawsuit seeks to halt the regulations, employers should prepare for the probability that they will soon be faced with new rules for paying white collar employees. The most significant change made by the overtime regulations will raise the minimum salary level for the white collar—executive, administrative and professional—exemptions under the Fair Labor Standards Act ("FLSA") from $455 per week to $913 per week. After December 1, 2016, any employee earning below that threshold will no longer fall under the white collar exemptions from overtime pay. Read More ›
On August 31, 2016, North Carolina became the latest state to join the U.S. Department of Labor's ("DOL") expansive efforts to reduce the misclassification of employees as independent contractors—making it the 33rd state participating in the DOL's collaborative effort to reduce what it views as rampant misclassification. Through its administrator's interpretation, the DOL has issued guidance in its renewed efforts to combat misclassification. The DOL's initiative is a concerted effort to investigate and pursue companies that misclassify employees as contractors to avoid various tax and/or benefit burdens. The initiatives have resulted in a significant number of companies being investigated by the DOL and the payment of significant back pay amounts to employees. Several states have formally adopted the DOL's heightened scrutiny in this area and have agreed to work closely with the feds to reduce misclassification, thereby raising the stakes for employers who utilize these arrangements. Read More ›
The old axiom that "the best offense is a good defense" is especially true in the context of sexual harassment lawsuits, where an effective anti-harassment policy and complaint procedures are a potent tool in shielding employers from liability for supervisors' misdeeds. Indeed, these measures can make the difference between a costly verdict or a victory at summary judgment. A recent Fifth Circuit Court of Appeals case, Pullen v. Caddo Parish School Board, highlights the importance of effectively implementing and communicating an employer's policies and procedures.
In Caddo Parish School Board, Pullen worked at the Caddo Parish School Board (the "Board"), first in the purchasing department and later in human resources. She claimed that her supervisor in the purchasing department verbally harassed her, touched her in an unwelcome manner, and showed her inappropriate photos. She also alleged that, even after she transferred to another department, her supervisor continued to visit her and made additional inappropriate comments. Pullen never reported her supervisor's behavior to any other employee, but eventually filed a lawsuit claiming that her supervisor's actions constituted hostile work environment sexual harassment. Read More ›