Get updates by email


Subscribe to this blog's feed
Follow us on Facebook
Follow us on Twitter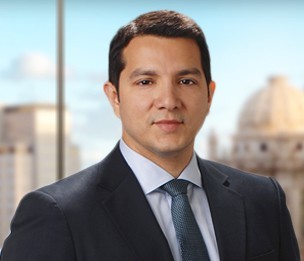 Abad Lopez
Member
alopez@dykema.com
312-627-2292
Showing 19 posts by Abad Lopez.
On Thursday, September 9, 2021, President Biden announced his administration's latest plan to increase the number of Americans who are vaccinated to combat the spread of COVID-19. For private employers, the most significant portion of the plan is President Biden's direction to the Occupational Safety and Health Administration (OSHA) to develop an Emergency Temporary Standard (ETS) requiring employers with 100 or more employees to mandate vaccinations for their employees or require their employees to produce a negative COVID-19 test result on at least a weekly basis. This ETS is expected to cover approximately 80 million workers. Read More ›
The landscape regarding non-competition and non-solicitation agreements in Illinois is expected to change dramatically due to a bill recently passed by the Illinois Legislature and which is expected to be signed by Governor Pritzker. The amendments to the Illinois Freedom to Work Act ("IFWA") apply to Non-Competition and Non-Solicitation agreements signed on or after January 1, 2022, but would not apply retroactively. Read More ›
As Election Day quickly approaches in the highly anticipated presidential and congressional elections, employers are faced with a slew of questions about their employees' rights on November 3 and beyond. Read More ›
On September 22, 2020, the U.S. Department of Labor (DOL) released its first-ever proposed rule outlining a test for when a worker is an employee or independent contractor under the Fair Labor Standards Act (FLSA). Read More ›
Guidance Focuses on Concurrent Leave Issues, Hours to be Paid During Leaves, and Regular Rates of Pay Applicable
Now that covered employers are providing paid leaves under the Families First Coronavirus Act (the "FFCRA"), more questions about the FFCRA's nuances are surfacing. In an effort to further guide employers who are trying to navigate the new law, the Department of Labor has added to its growing list of FAQs about the FFCRA, which includes clarification of some of its earlier answers. The substantive changes are contained in FAQs 80 through 88, in which the DOL focuses on the calculation of available leave time and regular rates of pay to be used for FFCRA paid leaves. The following will highlight these new guidance topics. Read More ›
On April 1, the DOL provided employers with further clarity on the FFCRA by publishing temporary regulations. These regulations will be effective from April 1, 2020, until December 31, 2020—the same effective period of the FFCRA. Also relevant to employers, the IRS issued guidance regarding the FFCRA tax credit. As with our other alerts on the FFCRA, the following highlights key aspects of the new regulations: Read More ›
On January 1, 2020, a number of new pay rules will become effective. While these changes may not directly impact many employees, they could cause pay compression under many compensation plans. Pay compression issues trigger employee morale issues, and adapting to those issues may mean that more than just those at the bottom of pay scales will need to have their pay adjusted. This ripple effect, of course, could be costly. Further, if the employees are covered by union contracts, how these new rates are rolled in, and whether pay compression concerns may be addressed, are mandatory subjects of bargaining. While a union contract cannot violate the law, the effects triggered by compliance are subjects of bargaining.
The following will briefly summarize what employers should be aware of and address in some form: Read More ›
Expansive Law Aimed at Predictive Scheduling for Workers, Limiting Employers' Ability to Unilaterally Change Work Hours
On July 24, 2019, the City of Chicago enacted the "Fair Work Week Ordinance," requiring that many businesses provide workers with up to two-weeks advance notice of their work hours and schedules. The FWW Ordinance becomes effective on July 1, 2020, and will require employers from a broad spectrum of industries to set most employee schedules at least 10 days in advance. Read More ›
The U.S. Department of Labor on Monday unveiled its first guidance under the current Administration on the hotly contested issue of employee-versus-independent contractor classification, saying workers for an unnamed technology platform that connects service providers with clients are independent contractors. The guidance was provided through an Administrator's Opinion Letter, and as such it provides unique defenses to employers with similar situations and who rely on the letter. Read More ›
The much awaited revised new regulations governing who qualifies for the FLSA white collar exemption has finally been revealed by the Department of Labor. It did so on March 8 by publishing an NPRM ("Notice of Proposed Rule Making"). In December of 2016, a Texas federal court entered a nationwide injunction halting the implementation of new regulations which would have dramatically increased the salary threshold for exempting most white collar employees from overtime. Since then, the White House changed occupants and the Department has been deliberating on how to respond to the injunction. After considering responses to information requests from stakeholders on possible directions to take, and a round of "listening sessions" held across the country, the Department has finally spoken.
Read More ›