Get updates by email


Subscribe to this blog's feed
Follow us on Facebook
Follow us on Twitter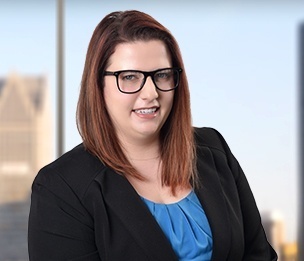 Andrea M. Frailey
Associate
afrailey@dykema.com
313-568-6651
Showing 5 posts by Andrea M. Frailey.
Employers seeking to shorten applicable statutes of limitations for employment claims through employee handbooks are struck a blow by the Sixth Circuit. In Logan v. MGM Grand Detroit Casino, the Court held that a "contractually shortened limitation period... is incompatible with the grant of substantive rights and the elaborate pre-suit enforcement mechanisms of Title VII... Plaintiff is entitled to a 300-day statutory limitation period." The result is that employers in Michigan and elsewhere should revise any provisions in employee handbooks or similar policies that seek to shorten the statute of limitations for employment-related claims. Read More ›
This past summer, two voter initiatives were headed to the November ballot for consideration. One initiative was to increase the state minimum wage, and the other was to create a state law requiring most employers to provide employees with paid sick leave. However, before such initiatives could appear on the ballot for voter consideration, in September 2018 the Michigan Legislature seized its constitutional right to enact those initiatives on its own, thereby keeping the initiatives off the ballot. Now, the Michigan Supreme Court will have the last word on whether the initiatives were properly enacted in their current form. Read More ›
On December 4, 2018, the Michigan Legislature pared back the minimum wage and paid sick leave laws it passed last September in an effort to preclude those issues from being on the November ballot. Had the Legislature not adopted the language of the ballot initiatives legislation, the measures would have been on the November ballot and it would have needed a vote of three-fourths of each house to amend the law if adopted by the voters. By enacting the proposals directly, it only needed a simple majority to amend those laws. The strategy of using a lame-duck legislative session to amend the laws by a simple majority it passed just two months earlier has been viewed as controversial, but the outcome is welcomed by many in the business community. Read More ›
After various court battles, two ballot initiatives were set to be on the November ballot for voter consideration. If passed, one would have increased the state minimum wage and the other would have required employers to provide sick leave to employees. Under Michigan law, though, the Legislature is permitted the opportunity to foreclose the issues from appearing on the ballot by adopting those initiatives through legislation.
Even though the Republican majority of both houses appeared philosophically opposed to the initiatives, on September 5 both houses voted to adopt both of them. Ironically, even though the Democratic minority appeared anxious to have the initiatives on the ballot, most Democrats voted against their adoption by the Legislature. Read More ›
Last month, in an effort to clarify what types of employee handbook rules are lawful under the National Labor Relations Act ("NLRA"), the General Counsel of the National Labor Relations Board ("NLRB") issued new Guidance on the topic. Determining which rules are permissible and which may violate the NLRA has troubled both union and non-union employers in recent years due to the Obama-era NLRB's tendency to find that standard handbook rules (e.g. those on basic civility, insubordination, confidentiality, etc.) violate employees' rights to engage in "concerted activity" for "mutual aid and protection" under Section 7 of the NLRA. Read More ›