Get updates by email


Subscribe to this blog's feed
Follow us on Facebook
Follow us on Twitter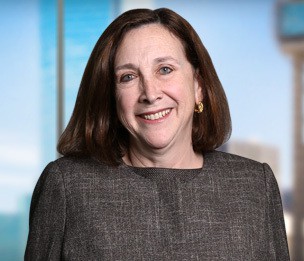 Arlene Switzer Steinfield
Senior Counsel
asteinfield@dykema.com
214-462-6442
Showing 8 posts by Arlene Switzer Steinfield.
Dykema's Labor & Employment Practice Group created a Q&A overview addressing best practices for employers to consider when businesses return to work. The document discusses frequently asked questions concerning employer recalls, pay and benefits, medical documentation, personal protective equipment (PPE) requirements, and more Read More ›
Continuing its trend of restoring standards to the pre-Obama Board era, the National Labor Relations Board issued its final joint employer rule, returning the Board to its pre-2015 joint employer rules, albeit with a bit more guidance. The five-member Board currently has two vacancies.
The rule, published on February 26, 2020, and effective April 27, 2020, takes the Board back to the "substantial direct and immediate control" joint employer test it employed before the 2015 Browning-Ferris decision. Under Browning-Ferris, a business that only exercised "indirect control" over the employees of a contractor or franchisee could be considered a joint employer. This test greatly expanded the circumstances in which a business could be considered a joint employer. The new rule rolls back Browning-Ferris and provides clarity to employers who should now be breathing a sigh of relief. Read More ›
On June 3, 2019, the U.S. Supreme Court resolved the debate in employment discrimination law which had split the circuits. In a unanimous decision, the court held in Fort Bend County v. Davis that the exhaustion requirement that a plaintiff must first bring a Title VII discrimination charge to the U.S. Equal Employment Opportunity Commission or the equivalent state fair employment practices agency is not a jurisdictional requirement, but rather a claims-processing rule that is mandatory but can be forfeited if the defense is not raised in a timely manner. Read More ›
The much awaited revised new regulations governing who qualifies for the FLSA white collar exemption has finally been revealed by the Department of Labor. It did so on March 8 by publishing an NPRM ("Notice of Proposed Rule Making"). In December of 2016, a Texas federal court entered a nationwide injunction halting the implementation of new regulations which would have dramatically increased the salary threshold for exempting most white collar employees from overtime. Since then, the White House changed occupants and the Department has been deliberating on how to respond to the injunction. After considering responses to information requests from stakeholders on possible directions to take, and a round of "listening sessions" held across the country, the Department has finally spoken.
Read More ›
The Office of Management and Budget ("OMB") announced on August 29, 2017, that the pending deadline for covered employers to submit pay data to the Equal Employment Opportunity Commission ("EEOC") has been suspended indefinitely. Employers had been facing a deadline of March 31, 2018, to submit this additional pay information. In its memo to the EEOC, OMB stated that it would be "initiating a review and immediate stay of the effectiveness of [the pay data collection] aspects of the EEO-1 form." Read More ›
It is not uncommon for the Equal Employment Opportunity Commission (EEOC) to push the envelope by taking positions in litigation that exceed the plain language of the federal statutes that it is charged to enforce. Indeed, in its 2013-2016 Strategic Enforcement Plan, the EEOC identified addressing of emerging and developing issues as a priority, specifically mentioning as one of those issues is the "coverage of lesbian, gay, bisexual and transgender individuals under Title VII's sex discrimination provisions, as they may apply." On Tuesday, the EEOC took the next step in prosecuting its Strategic Enforcement Plan when it launched a pair of federal lawsuits alleging discriminatory employment practices based on sexual orientation, -- prime examples of the agency's tendency to interpret statutes as broadly as possible and beyond what Congress intended. Read More ›
In a recently published Interim Guidance regarding the control and prevention of Ebola, OSHA has provided interim general requirements and recommendations for workers whose duties are performed in circumstances that are known or reasonably suspected to be contaminated with the Ebola virus (e.g., due to contamination with blood or other potentially infectious material). OSHA differentiated such workers from those who have direct contact with persons with Ebola Hemorrhagic Fever. Read More ›
In retaliation cases under Title VII of the Civil Rights Act, the question that frequently arises in evaluating the requisite element of causation is whether "timing is enough." Many courts have held that although temporal proximity between the protected activity and the adverse employment action is sufficient to establish a prima facie case, such close timing, standing alone, is insufficient to meet plaintiff's ultimate burden of proof. But in Malin v. Hospira, Inc.,___ F.3d ___, Case No. 13-2433 (August 7, 2014), the Seventh Circuit addressed the converse question. The issue addressed in Malin was whether a three-year gap conclusively refuted a retaliation claim. The appellate court expressly rejected the principle that "the passage of a particular amount of time between protected activity and retaliation can bar [a retaliation] claim as a matter of law." Slip op. at 2. Read More ›