Get updates by email


Subscribe to this blog's feed
Follow us on Facebook
Follow us on Twitter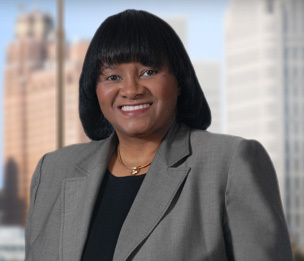 Bonnie Mayfield
Member
bmayfield@dykema.com
248-203-0851
Showing 4 posts by Bonnie Mayfield.
The Sixth Circuit recently issued a decision solidifying the rule that an employee cannot establish a valid claim under the Racketeer Influenced and Corrupt Organizations Act, 18 U.S.C. §1961 et seq. ("RICO") based upon an employer's alleged introduction of false evidence in an effort to defeat an employee's claim for workers' compensation benefits. In Brown v. Ajax Paving Indus., Inc., 2014 U.S. App. LEXIS 9187 (6th Cir. May 19, 2014), Plaintiff Jay Brown claimed that he suffered an injury while working on his job. He sought workers' compensation benefits, and his employer, Ajax Paving Industries, Inc., disputed the claim for benefits and introduced medical testimony suggesting that the injury did not occur while on the job, but instead occurred outside of work. The parties settled the worker's compensation matter and that should have been the end of the story, or so one would think. Not so in this matter. Read More ›
Even if, as some have argued, the "n" word is culturally acceptable to some people in some contexts, does its intra-racial use in the workplace rise to the level of legal discrimination and/or harassment? This is a topic of concern to employers grappling with workplace environments involving communications between people of the same race. Read More ›
Federal government agencies have identified the agencies and/or functions that will be active or inactive during the shutdown period. Notably, the EEOC, DOL, and NLRB plans are identified below.
EEOC Plan
The EEOC Shutdown Contingency Plan In The Event Of Lapsed Appropriations identifies activities that will continue during the shutdown. According to the EEOC's Plan, select activities will continue while others will not. Read More ›
On May 1, 2013, the Michigan Supreme Court held that whistleblower motivation is irrelevant to the issue of whether a whistleblower engaged in protected activity and proof of the whistleblower's specific motivation is not a prerequisite to a Michigan Whistleblower Protection Act ("WPA") claim. Through that holding in the decision of Whitman v. City of Burton, 493 Mich. 303, 321 (2013), the Supreme Court clarified and disavowed Shallal v. Catholic Social Services, 455 Mich. 604 (1997). "To the extent that Shallal has been interpreted to mandate a specific motive, any language to that effect is disavowed as dicta unrelated to the essential holding of the case regarding the causal connection between the protected activity and the adverse employment decision." Id. Read More ›