Get updates by email


Subscribe to this blog's feed
Follow us on Facebook
Follow us on Twitter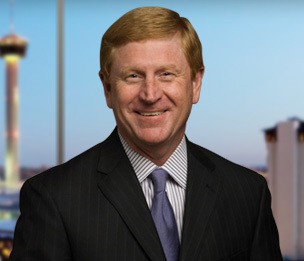 Daniel R. Stern
Member
dstern@dykema.com
210-554-5591
Showing 5 posts by Daniel R. Stern.
The American Rescue Plan Act of 2021 ("ARPA") provides a premium subsidy for continuing coverage under the Consolidated Omnibus Budget Reconciliation Act ("COBRA") for employees who lost their health insurance coverage as a result of an involuntary termination (other than gross misconduct) or a reduction of hours, known as Assistance Eligible Individuals ("AEIs"). This COBRA premium subsidy generally is available between April 1, 2021, and September 30, 2021, unless it ends earlier for AEIs who become entitled to other group health coverage or Medicare. Read More ›
On March 2, 2021, Texas Governor Greg Abbott issued Executive Order GA-34, ending Texas' statewide mask mandate and allowing all businesses to operate at 100% capacity. The Executive Order will take effect on March 10, 2021, giving employers approximately a week to decide how their operations and policies will change, or if they will change, as a result of the Reopening Order. Read More ›
It is well known that the Family and Medical Leave Act ("FMLA") is a nuanced law with many technical steps and requirements within the governing regulations. One of the most complex issues is knowing when an absence may be or is FMLA-qualifying, and how to respond. This is a difficult determination for one who has worked with the FMLA and received training on the issue. It is an even more perplexing determination for many managers who have no idea that an employee may be eligible for FMLA leave based on a phone call notifying the company of an absence—whether that absence is for a few or several days.
The case of Boadi v. Center of Human Development, Inc. and Candy Pennington illustrates the consequences of a manager's failure to properly respond to a potentially FMLA-qualifying event, and demonstrates the importance of training a company's front-line managers on how to handle these situations. Read More ›
Although the Office of Federal Contract Compliance Programs ("OFCCP") has not been as active as the National Labor Relations Board ("NLRB") in updating regulations and issuing harsh decisions, unprepared federal contractors or subcontractors may face significant problems with the OFCCP during 2016. Read More ›