Get updates by email


Subscribe to this blog's feed
Follow us on Facebook
Follow us on Twitter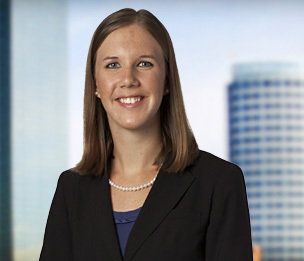 Elisa J. Lintemuth
Member
elintemuth@dykema.com
616-776-7532
Showing 15 posts by Elisa J. Lintemuth.
Much of the media's coverage of the recent tax reform has focused on the benefits to corporate America. However, one provision of the Tax Cuts and Jobs Act of 2017 that has received little coverage is perceived to address concerns raised in the #MeToo movement regarding confidential settlements of sexual harassment claims. Specifically, the Act added a new section to the Internal Revenue Code, which prohibits deductions for amounts paid to settle sexual harassment and sexual abuse claims when the settlement is subject to a nondisclosure agreement. In effect, the Act requires an employer to choose between a tax deduction and confidentiality of the settlement. Given that confidentiality is often a critical component of a typical employment settlement agreement, particularly for claims that may involve salacious allegations, employers now face a more difficult calculus. At a minimum, employers should anticipate that sexual harassment claims will be more costly to settle if the agreement includes a non-disclosure provision. Read More ›
In Browning-Ferris Industries of California, a 3-2 decision issued on August 27, 2015, the National Labor Relations Board departed from its long-standing principles for determining joint-employer status. In the decision, the Board held that two entities are joint employers if: (1) they are both employers within the meaning of the common law; and (2) they share or codetermine those matters governing the essential terms and conditions of employment (i.e., hiring, firing, discipline, supervision, job responsibilities, work hours, breaks, rules, etc.). Read More ›
This week, the Sixth Circuit Court of Appeals decided two cases affirming that under the Fair Labor Standards Act, employees seeking compensation for work related activities performed during lunch breaks have the burden to show that they spent their meal time predominantly for the employer's benefit, and that employees are precluded from recovering when they do not follow an established reporting procedure. These cases clearly establish that minor burdens during meal breaks, such as monitoring radios or being available for emergencies, are not significant enough to convert the breaks to compensable work time. Consequently, the Sixth Circuit further clarified its stance that, so long as the break is still primarily for the employees' benefit, the time need not be counted for overtime pay calculation purposes. Read More ›
In a recently published Interim Guidance regarding the control and prevention of Ebola, OSHA has provided interim general requirements and recommendations for workers whose duties are performed in circumstances that are known or reasonably suspected to be contaminated with the Ebola virus (e.g., due to contamination with blood or other potentially infectious material). OSHA differentiated such workers from those who have direct contact with persons with Ebola Hemorrhagic Fever. Read More ›
On June 20, 2014, the Department of Labor announced a Notice of Proposed Rulemaking proposing to revise the definition of "spouse" under the FMLA following the Supreme Court's decision in United States v. Windsor, which held section 3 of the Defense of Marriage Act to be unconstitutional. The FMLA generally provides that eligible employees are entitled to unpaid leave in order to care for the employee's spouse, if the spouse (1) has a serious health condition, (2) is a military member deployed to a foreign country; or (3) is undergoing medical treatment related to an injury sustained on active duty. In its Notice of Proposed Rulemaking, the DOL suggests two major changes to the definition of spouse. First, it specifically includes same-sex marriages. Second, it proposes to look where the marriage was entered into, rather than an individual's state of residence, such that a spouse will be covered by the FMLA if the marriage was entered into in a State that recognized the marriage. Read More ›
An employee asks to use vacation days near the holidays, but the request is denied due to the employee's seniority level and the number of other employees who have already requested vacation time for the same dates. Later, the employee requests FMLA leave to cover the same dates. As another holiday season comes to a close, these facts may sound all too familiar to employers.
Are the employers' hands tied simply because the employee uses the magic word "FMLA," or because she has submitted a doctor's certification supporting her entitlement to leave? No, employers can, and should, take several different actions to help minimize FMLA abuse. Read More ›
With Mothers' Day fast approaching, employers should take a moment to consider whether they have taken steps to comply with a fairly recent change in the law that affects their obligations to new mothers on the job. In 2010, the Patient Protection and Affordable Care Act amended the Fair Labor Standards Act ("FLSA") (29 U.S.C. §207) to require employers to provide reasonable break times and spaces for nursing mothers to express breast milk for their children. Despite it being over three years since this law went into effect, many employers remain unaware of their legal obligations with regard to lactating mothers in the workplace. Read More ›
The Sixth Circuit recently weighed in on the hot topic of whether mortgage loan officers fall within the administrative exemption to the Fair Labor Standards Act ("FLSA"). The Sixth Circuit upheld a jury verdict in favor of the employer, which applied the administrative exemption of the FLSA to mortgage bankers and rejected the employees' argument that their main duty was making sales. In Henry v. Quicken Loans, Inc., the Sixth Circuit upheld the verdict reached by a Detroit federal jury (after a five-week trial), where the jury concluded that a group of nearly 450 mortgage bankers fell within the FLSA's administrative exemption; and therefore, the employer, Quicken Loans, did not violate the FLSA by failing to pay them overtime wages. Read More ›
Earlier this week, the Sixth Circuit found in favor of an employer whose employee alleged that it had violated the Fair Labor Standards Act (FLSA) when it did not compensate the employee for missed meals periods that she failed to report pursuant to the employer's policy. In White v. Baptist Memorial Health Care Corp., the hospital's policy specified that an unpaid meal break was automatically deducted from any employee's paycheck for a shift of six hours or more. When an employee's meal break was missed or interrupted, the employee would be compensated for his or her time, and was instructed to record this time in an "exception log." Plaintiff admitted that she was compensated when she recorded her time in the log. However, she alleged that she was not compensated when she failed to record her missed meal breaks. Although plaintiff alleged that she told her supervisors from time to time that she was not getting a meal break, she never informed them that she was not being compensated for this time. Read More ›
A federal court recently ruled that the terms of a collective bargaining agreement qualified an otherwise ineligible employee for leave under the Family Medical Leave Act. In Valentino v. Wickliffe City School District Board of Education, the employer moved for summary judgment, arguing that the plaintiff employee had not worked the requisite 1,250 hours in the year immediately preceding her request for FMLA leave. The employee responded, arguing that her request was covered by the FMLA because she had worked the requisite number of hours in the eligibility period identified in her CBA, which stated that, for the purposes of determining whether an employee qualifies for family leave, the term "year" is defined as the school year, from July 1 to June 30. Noting that this was "an unchartered area," the United States District Court for the Northern District of Ohio ruled that the CBA definition controlled. In support of its decision, the Court cited 29 U.S.C. §2652(a), which states that none of the provisions of the FMLA should be "construed to diminish the obligation of an employer to comply with any collective bargaining agreement or any employment benefit program or plan that provides greater family or medical leave rights to employees" than the FMLA.
This case is a good reminder that unionized employers need to be aware of any relevant provisions in collective bargaining agreements when they make decisions regarding an employee's rights under the FMLA.