Get updates by email


Subscribe to this blog's feed
Follow us on Facebook
Follow us on Twitter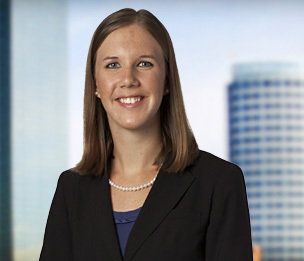 Elisa J. Lintemuth
Member
elintemuth@dykema.com
616-776-7532
Showing 19 posts by Elisa J. Lintemuth.
Dykema's Labor & Employment Practice Group created a Q&A overview addressing best practices for employers to consider when businesses return to work. The document discusses frequently asked questions concerning employer recalls, pay and benefits, medical documentation, personal protective equipment (PPE) requirements, and more Read More ›
As employee complaints about safety and the availability of personal protection equipment ("PPE") mount, employers should remember that the law protects employees engaged in concerted action. Specifically, the National Labor Relations Act ("NLRA") protects the right of employees "to engage in... concerted activities for the purpose of... mutual aid or protection." These protections apply to both unionized and non-unionized employees. Read More ›
"Help Wanted" signs are becoming familiar sights at most Michigan retailers. As unemployment rates have fallen across the state, and employers struggle to fill vacancies, the influx of students hitting the summer job market may come as welcome news. Unfortunately, would-be adult use marijuana businesses should temper their excitement. Michigan's Regulation and Taxation of Marihuana Act requires employees to be 21 years of age or older. Specifically, MCL 333.27961(e), provides that: "No marijuana establishment may allow a person under 21 years of age to volunteer or work for the marihuana establishment." Read More ›
The U.S. Department of Labor is pressing ahead with its efforts to revamp the Fair Labor Standards Act regulations (we recently posted here regarding proposed changes to the Regular Rate of pay calculation regulations). On April 1, 2019, the DOL proposed a new four-factor test that would clarify when two employers are jointly responsible for minimum wage and overtime violations. Under this test, the DOL would consider whether the potential joint employer: Read More ›
Much of the media's coverage of the recent tax reform has focused on the benefits to corporate America. However, one provision of the Tax Cuts and Jobs Act of 2017 that has received little coverage is perceived to address concerns raised in the #MeToo movement regarding confidential settlements of sexual harassment claims. Specifically, the Act added a new section to the Internal Revenue Code, which prohibits deductions for amounts paid to settle sexual harassment and sexual abuse claims when the settlement is subject to a nondisclosure agreement. In effect, the Act requires an employer to choose between a tax deduction and confidentiality of the settlement. Given that confidentiality is often a critical component of a typical employment settlement agreement, particularly for claims that may involve salacious allegations, employers now face a more difficult calculus. At a minimum, employers should anticipate that sexual harassment claims will be more costly to settle if the agreement includes a non-disclosure provision. Read More ›
In Browning-Ferris Industries of California, a 3-2 decision issued on August 27, 2015, the National Labor Relations Board departed from its long-standing principles for determining joint-employer status. In the decision, the Board held that two entities are joint employers if: (1) they are both employers within the meaning of the common law; and (2) they share or codetermine those matters governing the essential terms and conditions of employment (i.e., hiring, firing, discipline, supervision, job responsibilities, work hours, breaks, rules, etc.). Read More ›
This week, the Sixth Circuit Court of Appeals decided two cases affirming that under the Fair Labor Standards Act, employees seeking compensation for work related activities performed during lunch breaks have the burden to show that they spent their meal time predominantly for the employer's benefit, and that employees are precluded from recovering when they do not follow an established reporting procedure. These cases clearly establish that minor burdens during meal breaks, such as monitoring radios or being available for emergencies, are not significant enough to convert the breaks to compensable work time. Consequently, the Sixth Circuit further clarified its stance that, so long as the break is still primarily for the employees' benefit, the time need not be counted for overtime pay calculation purposes. Read More ›
In a recently published Interim Guidance regarding the control and prevention of Ebola, OSHA has provided interim general requirements and recommendations for workers whose duties are performed in circumstances that are known or reasonably suspected to be contaminated with the Ebola virus (e.g., due to contamination with blood or other potentially infectious material). OSHA differentiated such workers from those who have direct contact with persons with Ebola Hemorrhagic Fever. Read More ›
On June 20, 2014, the Department of Labor announced a Notice of Proposed Rulemaking proposing to revise the definition of "spouse" under the FMLA following the Supreme Court's decision in United States v. Windsor, which held section 3 of the Defense of Marriage Act to be unconstitutional. The FMLA generally provides that eligible employees are entitled to unpaid leave in order to care for the employee's spouse, if the spouse (1) has a serious health condition, (2) is a military member deployed to a foreign country; or (3) is undergoing medical treatment related to an injury sustained on active duty. In its Notice of Proposed Rulemaking, the DOL suggests two major changes to the definition of spouse. First, it specifically includes same-sex marriages. Second, it proposes to look where the marriage was entered into, rather than an individual's state of residence, such that a spouse will be covered by the FMLA if the marriage was entered into in a State that recognized the marriage. Read More ›
An employee asks to use vacation days near the holidays, but the request is denied due to the employee's seniority level and the number of other employees who have already requested vacation time for the same dates. Later, the employee requests FMLA leave to cover the same dates. As another holiday season comes to a close, these facts may sound all too familiar to employers.
Are the employers' hands tied simply because the employee uses the magic word "FMLA," or because she has submitted a doctor's certification supporting her entitlement to leave? No, employers can, and should, take several different actions to help minimize FMLA abuse. Read More ›