Get updates by email


Subscribe to this blog's feed
Follow us on Facebook
Follow us on Twitter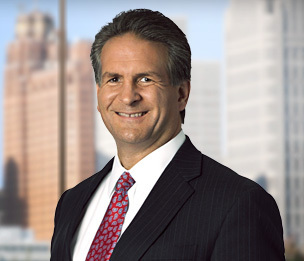 James G. Aldrich, Jr.
Member
jaldrich@dykema.com
248-203-0583
Showing 14 posts by James G. Aldrich, Jr..
Following up on Dykema's alert from June 18, 2020, President Trump signed a Proclamation that extends his April 22, 2020, 60-day ban on immigrant workers entering the United States until December 31, 2020. In addition, it also added those with H-1B, H-2B, L-1 and J-1 visas and any foreign national accompanying them to this ban. The Proclamation states this was done to address, in part, high unemployment levels due to the coronavirus pandemic. Read More ›
In a move that will improve the time for obtaining application approvals, the U.S. Citizenship and Immigration Service (USCIS) announced today it plans on resuming premium processing for Form I-129 (non-immigrant worker) and Form I-140 (immigrant worker) petitions in phases throughout June. Read More ›
The USCIS on Friday, May 15, sent a request to Congress for $1.2 billion in emergency funding, proposing to pay it back with a 10% surcharge on application filing fees. The immigration service is entirely funded by these filing fees and has seen a significant drop in applications due to the coronavirus pandemic. It said in the statement it expects a 61% drop in revenue through the end of the fiscal year. Read More ›
Dykema would like to remind U.S. employers that they must use the October 21, 2019, version of the I-9 Employment Eligibility Verification form beginning May 1, 2020. Since January 31, 2020, employers were allowed to use either the July 17, 2017, or October 21, 2019, version of the form. These dates are indicated in mm/dd/yy format in its bottom left corner. The Form I-9 is used to confirm the identity and employment authorization of people hired as employees by U.S. employers. Read More ›
After stating he planned on issuing an Executive Order earlier this week, President Trump yesterday issued a proclamation barring intending immigrants from the United States for 60 days beginning at 11:50 p.m. on April 23, 2020. It states it is intended to help U.S. workers facing high levels of unemployment due to the Coronavirus. Read More ›
The USCIS has announced it will extend its suspension of in-person services at its field offices, asylum offices, and application support centers (ASCs) until May 4, 2020. It has also indicated it may extend these closures beyond that date if needed. USCIS will continue to provide limited emergency services during these closures. Read More ›
In response to the coronavirus disease pandemic, the USCIS today announced it will exercise some flexibility regarding responding to requests for evidence (RFEs) and notices of intent to deny (NOIDs) dated between March 1 and May 1, 2020. Read More ›
Federal authorities have recently issued a large number of new policies, guidance, etc., in response to the coronavirus pandemic. These include the following:
Flexibility in Submitting Required Signatures on Applications
The USCIS has announced it will accept application forms with reproduced original signatures.
It already accepts certain petition forms electronically for processing and this new announcement will now also accept those that have previously required original / "wet ink" signatures.
Petitioners must retain the documents containing the original / "wet ink" signatures because the USCIS can still request these at any time. Read More ›
Following the US Supreme Court ruling the Defense of Marriage Act unconstitutionally denies federal benefits to married same-sex couples on June 26, 2013, Homeland Security Secretary Janet Napolitano issued the following statement:
I applaud today's Supreme Court decision in United States v. Windsor holding that the Defense of Marriage Act (DOMA) is unconstitutional. This discriminatory law denied thousands of legally married same-sex couples many important federal benefits, including immigration benefits. I am pleased the Court agreed with the Administration's position that DOMA's restrictions violate the Constitution. Working with our federal partners, including the Department of Justice, we will implement today's decision so that all married couples will be treated equally and fairly in the administration of our immigration laws.
Since this does not specifically state same-sex married couples can now obtain immigration benefits, a more formal policy statement is expected on this subject in the future.
U.S. Citizenship and Immigration Services (USCIS) will require US employers to use its revised Employment Eligibility Verification Form I-9 beginning on May 7, 2013.
All employers are required to complete a Form I-9 for each employee hired in the United States. The updated form includes new information fields. In addition, the USCIS has stated it also has new formatting to reduce errors and clearer instructions for both employees and employers.
Employers may continue to use previously approved versions until May 7, 2013. After that date, they are required to only use the Form I-9 with a revision date of. 03/08/13. These revision dates are printed on the lower left corner of the form. Employers are not required to complete the new Form I-9 for current employees if they have a properly completed form on file already.
A Spanish-language version of the new form is also available on the USCIS website for use in Puerto Rico only. Spanish-speaking employers and employees in the 50 states, Washington, D.C., and other U.S. territories can refer to the Spanish version but must complete the English-language version of the form.
The new Form I-9 is available in English and Spanish online at http://www.uscis.gov.