Get updates by email


Subscribe to this blog's feed
Follow us on Facebook
Follow us on Twitter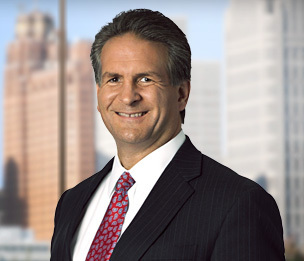 James G. Aldrich, Jr.
Member
jaldrich@dykema.com
248-203-0583
Showing 8 posts by James G. Aldrich, Jr..
In response to the coronavirus disease pandemic, the USCIS today announced it will exercise some flexibility regarding responding to requests for evidence (RFEs) and notices of intent to deny (NOIDs) dated between March 1 and May 1, 2020. Read More ›
Federal authorities have recently issued a large number of new policies, guidance, etc., in response to the coronavirus pandemic. These include the following:
Flexibility in Submitting Required Signatures on Applications
The USCIS has announced it will accept application forms with reproduced original signatures.
It already accepts certain petition forms electronically for processing and this new announcement will now also accept those that have previously required original / "wet ink" signatures.
Petitioners must retain the documents containing the original / "wet ink" signatures because the USCIS can still request these at any time. Read More ›
Following the US Supreme Court ruling the Defense of Marriage Act unconstitutionally denies federal benefits to married same-sex couples on June 26, 2013, Homeland Security Secretary Janet Napolitano issued the following statement:
I applaud today's Supreme Court decision in United States v. Windsor holding that the Defense of Marriage Act (DOMA) is unconstitutional. This discriminatory law denied thousands of legally married same-sex couples many important federal benefits, including immigration benefits. I am pleased the Court agreed with the Administration's position that DOMA's restrictions violate the Constitution. Working with our federal partners, including the Department of Justice, we will implement today's decision so that all married couples will be treated equally and fairly in the administration of our immigration laws.
Since this does not specifically state same-sex married couples can now obtain immigration benefits, a more formal policy statement is expected on this subject in the future.
U.S. Citizenship and Immigration Services (USCIS) will require US employers to use its revised Employment Eligibility Verification Form I-9 beginning on May 7, 2013.
All employers are required to complete a Form I-9 for each employee hired in the United States. The updated form includes new information fields. In addition, the USCIS has stated it also has new formatting to reduce errors and clearer instructions for both employees and employers.
Employers may continue to use previously approved versions until May 7, 2013. After that date, they are required to only use the Form I-9 with a revision date of. 03/08/13. These revision dates are printed on the lower left corner of the form. Employers are not required to complete the new Form I-9 for current employees if they have a properly completed form on file already.
A Spanish-language version of the new form is also available on the USCIS website for use in Puerto Rico only. Spanish-speaking employers and employees in the 50 states, Washington, D.C., and other U.S. territories can refer to the Spanish version but must complete the English-language version of the form.
The new Form I-9 is available in English and Spanish online at http://www.uscis.gov.
The United States Citizenship and Immigration Service has announced that, until further notice, employers should continue using the Form I-9, Employment Eligibility Verification, that is currently available although the form indicates its validity expired on August 31, 2012. The USCIS is in the process of updating the Form I-9, and will provide updated information about the new version as it becomes available.
The newest version of the Form I-9 was proposed through a notice in the Federal Register on March 27, 2012, and was due to become effective on August 31,2012. However, the USCIS has indicated it would allow an additional 30 days of comments on the new form. Accordingly, it will go into effect on September 21, 2012.
The federal government has continued its campaign of prosecuting employers of illegal aliens. Herbco International, Inc. and three top executives pleaded guilty to felony offenses and were sentenced to a fine of $1 million and five years' probation for harboring, concealing, shielding an illegal alien, and encouraging and inducing an illegal alien to reside in the United States. Read More ›
The need for businesses to be proactive in their review of employee immigration status recently was highlighted by the serious penalties levied upon the owners of a California restaurant. Marino Sandoval and his wife Nicole Sandoval, owners of El Balazo Restaurant, in Oakland, California, were sentenced on April 24, 2012, after pleading guilty to various immigration, Social Security and tax violations. Read More ›
The United States Supreme Court seemed to sympathize with the State of Arizona during oral arguments on its immigration enforcement statute on April 25, 2012.The law, passed in 2010, allows police officers to check the immigration status of people they suspect of being present in the US illegally and for their arrest if they are confirmed to lack legal status.The Justice Department sued Arizona to enjoin enforcement of the law, arguing the state does not have the authority to allow such checks and the arrest of suspected illegal aliens without a warrant. Read More ›