Get updates by email


Subscribe to this blog's feed
Follow us on Facebook
Follow us on Twitter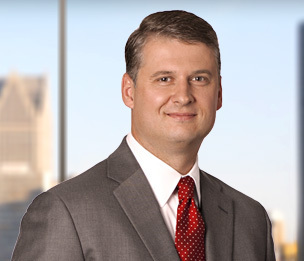 James F. Hermon
Member
jhermon@dykema.com
313-568-6540
Showing 24 posts by James F. Hermon.
Last week, the Trump administration released the Fall 2018 Regulatory Agenda describing the intended regulatory activity among the various departments or agencies within the Federal Government. While the announcement itself does not provide any guidance (or even very many hints) regarding the potential content of the regulations proposed, they nonetheless are sufficient to put employers on alert of likely upcoming changes. Read More ›
On Friday, January 5, 2018, the U.S. Department of Labor ("DOL") adopted a revised view of what constitutes an "intern" for private sector employers. In short, this revised guidance makes it much easier for employers to take on unpaid interns without incurring substantial risk that the DOL will later find those supposed interns actually were employees who are entitled to back pay. Going forward, the DOL will use the "primary beneficiary" test, which was adopted by several appellate courts to determine whether interns are employees under the FLSA. Read More ›
We have posted several blog entries regarding the FLSA regulations announced in May that drastically increased the minimum salary threshold for most executive, administrative and professional employees from $455 per week (or $23,660 per year) to $913 per week (or $47,476 per year). Late Tuesday afternoon, the United States District Court for the Eastern District of Texas granted a motion brought on behalf of 21 states and supported by business groups led by the United States Chamber of Commerce to preliminarily enjoin the new overtime exemption regulations set to go into effect on December 1, 2016.
The Elements for Preliminary Relief Were Satisfied by the States
At the outset, the court had to determine if the states will "likely succeed on the merits" as the case is further litigated, and if a permanent injunction is on the horizon. The states' case was premised on both constitutional and statutory grounds. The court concluded that while the states' constitutional claims were unlikely to succeed, their statutory arguments appeared strong and likely to succeed. Read More ›
This week, President Obama signed the Defense of Trade Secrets Act ("DTSA") into law, providing owners of trade secrets new federal protections against trade secret misappropriation. The new law has several features which will be discussed (and inevitably litigated) over the months and years to come, including a provision allowing courts to issue ex parte seizure orders of property containing misappropriated trade secrets, a definition of trade secrets broader than the definition in the Uniform Trade Secrets Act (UTSA), and a definition of misappropriation narrower than the one in the UTSA. For employers, however, a provision of the act may require that longstanding confidentiality agreements be re-examined. Read More ›
On Friday, January 29, 2016, seven years to the day following passage of the Lilly Ledbetter Fair Pay Act, the Equal Employment Opportunity Commission (EEOC) issued a proposed rule that would require employers with 100 or more employees to report pay data as part of annual EEO-1 submissions beginning with the September 2017 report. The proposed regulation would require affected employers to not only report the number of employees in each protected classification (gender, race, etc.) but to further break down those assignments into twelve pay bands used by the Bureau of Labor Statistics as part of its occupational statistics survey based on annual W-2 earnings. Affected employers also would be required to report the total number of hours worked by employees in each reported band, in an attempt to allow the EEOC to determine when apparent disparities might be attributed to part time work. A sample of the proposed form can be found here. Read More ›
Last year, the Sixth Circuit Court of Appeals triggered alarms among employers throughout the country when it issued its opinion in EEOC v. Ford Motor Company, 752 F.3d 634 (6th Cir. 2014), In that case, the Court held that an employee who suffered from severe irritable bowel syndrome (IBS) was entitled to a trial on her claim that she remained qualified for work as a resale steel buyer despite her inability to physically attend work with regularity. Because the plaintiff had requested an accommodation of being permitted to work from home up to four days per week, and not on set days, the Court held an issue of fact existed as to whether such a requested accommodation was reasonable, and whether the employer had failed to properly accommodate her disability under the Americans With Disabilities Act given the advances in technology that have made such telecommuting arrangements more common. Employers were alarmed at the prospect of having employees demand, and be entitled to, "work from home" arrangements based on their representation that they could perform their job nearly as well from their home as they could in their office.
The Court granted en banc review of its earlier opinion and, on April 10, 2015, issued an opinion reinstating a more common sense approach to telecommuting based on the needs of the position and the typical requirement that employees actually be present in the workplace in order to work. The Court did not, however, rule that telecommuting always is unavailable as a reasonable accommodation; employers are well advised to consider the Court's opinion interpreting the accommodation requirement and examining the "interactive process" in which employers facing requests for accommodation must engage. Read More ›
On March 18th, the NLRB's General Counsel published a 30-page "Report of the General Counsel Concerning Employer Rules." The Report provides a fairly comprehensive summary of the types of rules the NLRB has found to be contrary to Section 7 of the National Labor Relations Act, the provision that guarantees employees—in both union and non-union workplaces—the right to engage in "concerted activity." Read More ›
For years, employers executing reductions in force have been able to rely upon the heightened standard imposed on plaintiffs alleging discrimination in the selection process to defeat those lawsuits. A plaintiff bringing such a case in the Sixth Circuit could not establish a prima facie case of discrimination simply by alleging that they were part of a protected class, suffered an adverse employment action, were qualified for the job, and that the job was subsequently given to a person outside the protected class. In the context of a reduction in force, a plaintiff had to present additional direct, circumstantial, or statistical evidence tending to indicate that the employer singled him out for discharge for impermissible reasons. See Barnes v. GenCorp, 896 F.2d 1457 (6th Cir. 1990). Importantly, under Barnes a reduction in force occurred only where the employee was not replaced after discharge, and assigning a discharged employee's duties to a current employee in addition to his or her current duties was not considered a "replacement." Id. at 1465. On April 28, 2014, the United States Court of Appeals for the Sixth Circuit rendered its decision in Pierson v. Quad/Graphics Printing Corp., refining the definition of "replacement" in a way that significantly undercuts employers' ability to rely on the heightened standard set forth in Barnes. Read More ›
Last week, the United States Supreme Court issued its opinion in University of Texas v. Nassar, a highly anticipated decision that resolved the burden of proof faced by employees who are attempting to recover for retaliation under Title VII of the Civil Rights Act of 1964. The Court rejected a more lenient "motivating factor" test, holding instead that the plain text of the statute required a plaintiff to show that their participation in protected activity, was the "but-for" cause for a subsequent adverse employment action. This ruling will increase the likelihood that employers in such cases will prevail on summary judgment, or ultimately at trial, and hopefully will assist in reducing the deluge of retaliation cases that are being filed with the EEOC and the federal courts. Read More ›
A rapidly growing area of employment litigation involves collective actions brought by groups of employees claiming that they have been cheated out of overtime by employers who have failed to follow the requirements of the Fair Labor Standards Act. Yesterday, the United States Supreme Court decided Genesis Healthcare Corp. v. Symczyk, sidestepping one of the key questions presented while at the same time validating a defense strategy for employers wishing to achieve the early dismissal of an FLSA collective action. Read More ›