Get updates by email


Subscribe to this blog's feed
Follow us on Facebook
Follow us on Twitter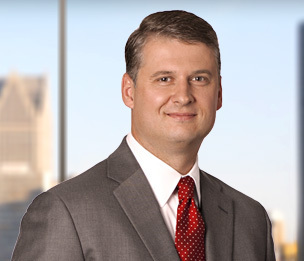 James F. Hermon
Member
jhermon@dykema.com
313-568-6540
Showing 37 posts by James F. Hermon.
Nearly two months after President Biden unveiled his COVID-19 Action Plan, the federal Occupational Safety and Health Administration (OSHA) has issued an Emergency Temporary Standard (ETS) that requires all employers with at least 100 employees to establish, implement, and enforce a written policy mandating that each employee either be fully vaccinated against COVID-19 or submit to weekly COVID-19 testing and wear face coverings indoors. OSHA clarifies that the ETS is meant to strongly encourage employers to stipulate that its employees must be fully vaccinated against COVID-19, but includes a narrow testing and face covering exception—at least for now. Read More ›
Although the State of Michigan announced several weeks ago that employers would be permitted to require employees to return to "in-person" work, the emergency rules issued by MIOSHA prohibiting in-person work remained in place. Those emergency rules were rescinded earlier today and replaced with a new set of emergency rules that will remain in effect until October 14, 2021.
As suspected, the new MIOSHA emergency rules keep in place several restrictions upon employers who have decided to reopen their offices for in-person work. While a careful reading of the new MIOSHA emergency rules is recommended for any employer prior to reopening their offices, there are several key takeaways that all employers should be aware of. Read More ›
Ever since the beginning of the COVID-19 pandemic, the promise of an effective vaccine has been held out as a key component to a return to normality. Now, with the Pfizer vaccine approved, and the Moderna vaccine on the path to approval shortly, employers have begun struggling to determine what their legal obligations are towards employees who refuse to be vaccinated. While we have addressed these issues recently in a Dec. 16 webinar, the EEOC issued guidance to employers in the form of a Technical Assistance Bulletin to clarify how employers should address employee objections to vaccination that arise under Title VII of the Civil Rights Act, the Americans With Disabilities Act, or the Genetic Information Nondiscrimination Act. While that guidance is not binding upon employers or the Courts, it is nonetheless useful to employers contemplating the legal restrictions that may exist in addressing vaccination in the workplace. Read More ›
On October 22, in a display of bipartisan politics, Michigan Governor Gretchen Whitmer signed four new COVID-19 and employment related bills into law which together provide employer immunity from liability from COVID-19 related claims and protections for employees affected by COVID-19. Read More ›
The Emergency Rules Were Issued In Response to the Michigan Supreme Court's Decision Invalidating Governor Whitmer's Executive Orders
The Michigan Supreme Court's decision that Governor Whitmer lacked the power to extend her declaration of emergency past April 30, 2020 resulted in the invalidation of numerous emergency orders, including those that imposed specific obligations upon employers to provide workplaces safe from potential coronavirus exposure. To fill that gap, on Wednesday, October 14, the Department of Labor and Economic Opportunity issued emergency rules under the state Administrative Procedures Act that impose several requirements upon employers in the state of Michigan. Those rules, which are issued under Michigan's Occupational Safety and Health Act, are effective immediately and remain in effect for six months. Read More ›
We reported last month on a decision by a New York federal court that rejected portions of the Department of Labor regulations implementing the Families First Coronavirus Response Act ("FFCRA") leaves signed into law earlier this year. The FFCRA created rights for employees of employers with fewer than 500 employees, and all public employers, to take up to 10 days of paid sick leave under the Emergency Paid Sick Leave Act ("EPSLA") for various COVID-19 related reasons, and another 10 weeks of paid leave under the Emergency Family and Medical Leave Expansion Act ("EFMLEA") for leaves necessitated by COVID-19 related school and day care closures. The court held that the following FFCRA rules were improper: Read More ›
Unexpectedly siding with the liberal wing of the Court, Justice Neil Gorsuch penned a 6-3 decision in Bostock v. Clayton County, holding that Title VII's prohibition on sex-based discrimination also covers sexual orientation and gender identity discrimination. The Court's decision dealt a historic victory for proponents of expanding gay and trans protections for workers under Title VII of the Civil Rights Act of 1964. It is clear that this decision will have wide reaching implications for employers. Read More ›
As employers try to comply with the new Families First Coronavirus Response Act's (FFCRA) paid sick leave and expanded family and medical leave requirements, the Department of Labor has thrown them a curveball by quietly changing the answers to some of its Guidance about the FFCRA as well as adding 19 more FAQs to its prior compendium. These changes and additions focus on a) how an employer's existing PTO policy may interact with the FFCRA, b) the definition of first responder, and c) the treatment of employees currently on non-FFCRA leaves of absence. Here are some highlights: Read More ›
In an apparent attempt to further reduce the spread of COVID-19 in Michigan, on Friday, April 3, Michigan Governor Gretchen Whitmer issued Executive Order 2020-36, which provides protection to all employees who stay home when they are at "particular risk" of infecting others with COVID-19. While this latest Order is well-intentioned, as implemented it may create significant impediments for employers who are attempting to staff positions in critical industries, and particularly for private sector employers with fewer than 500 employees who are required to provide benefits under the recent federal paid leave laws. Read More ›
On April 1, the DOL provided employers with further clarity on the FFCRA by publishing temporary regulations. These regulations will be effective from April 1, 2020, until December 31, 2020—the same effective period of the FFCRA. Also relevant to employers, the IRS issued guidance regarding the FFCRA tax credit. As with our other alerts on the FFCRA, the following highlights key aspects of the new regulations: Read More ›