Get updates by email


Subscribe to this blog's feed
Follow us on Facebook
Follow us on Twitter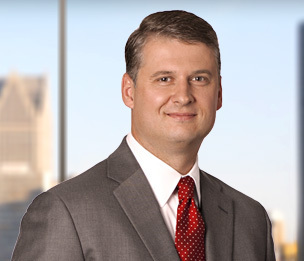 James F. Hermon
Member
jhermon@dykema.com
313-568-6540
Showing 25 posts by James F. Hermon.
A rapidly growing area of employment litigation involves collective actions brought by groups of employees claiming that they have been cheated out of overtime by employers who have failed to follow the requirements of the Fair Labor Standards Act. Yesterday, the United States Supreme Court decided Genesis Healthcare Corp. v. Symczyk, sidestepping one of the key questions presented while at the same time validating a defense strategy for employers wishing to achieve the early dismissal of an FLSA collective action. Read More ›
Last summer there was a flurry of activity in state legislatures across the United States following news reports about employers requiring prospective employees to permit access to Facebook pages or other social media sites as a condition of being considered for employment. Faced with varying levels of outrage from their constituents, state legislatures in states such as Illinois, Maryland, and California quickly passed bills designed to prohibit the practice. Late last month, Michigan joined their ranks, prohibiting employers from requiring that current or prospective employees provide passwords to their personal internet accounts as a condition of employment. Read More ›
As clichéd as it sounds, the beginning of a new year is a good time for employers to assess their employment practices, both to comply with changes in regulations or laws that became effective on January 1, 2013, and to check for outstanding issues that should have been addressed long ago. While a full-fledged employment audit is well beyond the scope of a simple blog entry, there are nonetheless many simple steps employers can take to ensure ongoing legal compliance. Read More ›
In EEOC v. Thrivent Financial for Lutherans, the Seventh Circuit affirmed a decision from the United States District Court for the Eastern District of Wisconsin dismissing the EEOC's lawsuit for an alleged violation of the ADA's restrictions on an employer's ability to disclose information gathered through "medical examinations and inquiries." In doing so, the Court sidestepped a potentially significant expansion of the law advocated by the EEOC. The decision is a good reminder of the pitfalls created by the ADA and a warning about the EEOC's desire to expand the Act's prohibitions through litigation. Read More ›
We hope that you find these blog posts helpful and interesting as you work your way through developments in labor and employment law. There are a few other resources available from Dykema that you might find useful as well.
Laura Worsinger from Dykema's Los Angeles office has prepared an excellent summary of changes to California employment laws that are effective in 2013. Any employers with employees in California would do themselves a disservice by not reviewing it. You can access that summary here.
Dykema's annual Labor and Employment Law Seminar this year will take place on November 14 at the MSU Management Education Center in Troy, Michigan. We have asked several representatives from the EEOC, Department of Labor, and the State of Michigan's Wage and Hour Division to discuss areas of current concern. If you haven't registered yet and would like to attend, you can sign up here. Space is limited, so please sign up soon.
Dykema's Tax Department has published an alert describing a recent decision of the Sixth Circuit relating to the proper tax treatment of severance payments. This decision may create an opportunity for some employers to secure refunds for FICA tax payments. The alert is available for review here.
On September 19, 2012, the United States Court of Appeals for the Sixth Circuit issued its much-anticipated opinion in Casias v. Wal-Mart Stores, Inc., affirming that Michigan's Medicinal Marijuana Act (MMMA) does not protect employees from termination for using marijuana in violation of a drug-free workplace policy. That opinion resolves many open questions for employers contending with a less than artfully drafted statute. Read More ›
For over twenty years, the Americans With Disabilities Act has prohibited employers from conducting medical examinations of current employees unless they are "job related and consistent with business necessity." Typically, employers comply with that prohibition by applying a common sense understanding of what constitutes an "examination." But a recent decision of the Sixth Circuit Court of Appeals has interpreted the term broadly, giving life to expansive EEOC regulations and creating potential liability for unwary employers. Read More ›
Employers wishing to enter into noncompete agreements with their employees frequently attempt to issue those agreements after the employment relationship begins. Often, the desire to have such an agreement arises from a change in the employee's status with the organization—after all, the employee that has worked his or her way up through the ranks may not have been privy to information that would make a noncompete important at the time they were hired. As employees become entrusted with more and more responsibility, however, careful employers may wish to prevent the employee from using that information for the benefit of a competitor. Although Michigan law permits issuance of a noncompete agreement to current employees for exactly that reason, pending legislation may end that practice. Read More ›
On June 28, 2012, the United States Supreme Court issued its long-awaited opinion in National Federal of Independent Business v. Sebelius, finding that the majority of the Affordable Care Act was valid under the Federal Constitution. While the Court's rationale is of great interest to Constitutional scholars, most employers are more concerned with the practical implications -- what do they need to do ensure they are in compliance with the Act's requirements? Amy Christen and Gabe Marinaro have assembled a detailed examination of the next steps that employers must take that is available here.
Employers constantly are on the lookout for strategies to employ that reduce the risk of potential litigation arising from the workplace. In a recent decision, the Sixth Circuit Court of Appeals served an important reminder of the importance of contractually shortened limitations periods as one simple step that employers can take to cut off potential employment claims. Read More ›