Get updates by email


Subscribe to this blog's feed
Follow us on Facebook
Follow us on Twitter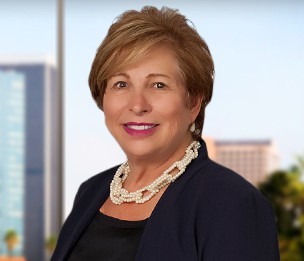 Laura P. Worsinger
Senior Counsel
lworsinger@dykema.com
213-457-1744
Showing 4 posts by Laura P. Worsinger.
On April 30, 2018, the California Supreme Court reversed a long standing precedent that provided employers with some flexibility in classifying employees as independent contractors versus employees. In Dynamex Operations West, Inc. v. The Superior Court of Los Angeles County, the court dealt with the standard under California law in determining whether workers should be classified as employees or independent contractors for purposes of California wage orders, which impose obligations relating to the minimum wages, maximum hours, and basic working conditions (such as required meal and rest breaks). Dynamex offers "on-demand" pickup and delivery services to the public and large business customers. The underlying lawsuit in Dynamex involved two individual delivery drivers, suing on behalf of a class of allegedly similarly situated drivers. The workers filed a complaint against Dynamex, a nationwide package and document delivery company, alleging that Dynamex had misclassified its delivery drivers as independent contractors rather than employees. Read More ›
California continues to provide protections for employees in that state that far surpass those available to employees located elsewhere in the United States, including an obligation to offer pregnancy disability leave to employees where the employer has five or more employees. Regulations effective on December 30, 2012 clarify and, in some instances, expand the PDL protections afforded to employees under that law and include the following: Read More ›
The California Court of Appeal recently issued a decision which opens the door to class-action waivers in employment arbitration agreements in California. Iskanian v. CLS Transp. Los Angeles, LLC, ___ Cal. Rptr. 3d ___, (Cal. Ct. App. June 4, 2012)—is a putative class action alleging, among other things, that the defendant failed to pay overtime and provide required meal and rest breaks. The named plaintiff, Iskanian, signed an arbitration agreement containing a class and representative action waiver, which read:
[E]xcept as otherwise required under applicable law, (1) EMPLOYEE and COMPANY expressly intend and agree that class action and representative action procedures shall not be asserted, nor will they apply, in any arbitration pursuant to this Policy/Agreement; (2) EMPLOYEE and COMPANY agree that each will not assert class action or representative action claims against the other in arbitration or otherwise; and (3) each of EMPLOYEE and COMPANY shall only submit their own, individual claims in arbitration and will not seek to represent the interests of any other person.
On June 4, 2012, the California Court of Appeal in Iskanian upheld the terms of the arbitration agreement, including the class action waiver, affirming the order of the trial court compelling arbitration and dismissing the (previously-certified) class claims. In so doing, the Court rejected 10 years of California anti-arbitration rulings that discouraged class action waivers and invalidated arbitration agreements as unconscionable for failure to follow certain rigid requirements. Read More ›
The California Supreme Court decision in Brinker Restaurant Corporation v. Superior Court, dealt with the key issue of whether an employer must ensure that each employee has a duty-free meal period or need only authorize and permit its employees to take a meal break. Brinker ruled that an employer "satisfies this obligation if it relieves its employees of all duty, relinquishes control over their activities and permits them a reasonable opportunity to take an uninterrupted 30 minute break, and does not impede or discourage them from doing so." Read More ›