Get updates by email


Subscribe to this blog's feed
Follow us on Facebook
Follow us on Twitter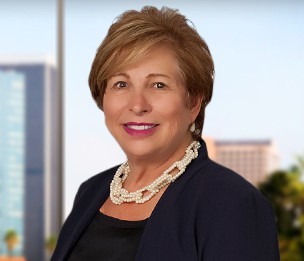 Laura P. Worsinger
Senior Counsel
lworsinger@dykema.com
213-457-1744
Showing 11 posts by Laura P. Worsinger.
Is Wi-Fi sickness a disability? The California Court of Appeal just said it is in Brown v. Los Angeles Unified School District (2d Dist., Div. Eight), Case No. B294240. In a case that tests the limits of California's liberal pleading standard, the appellate court green-lighted a claim of a woman who asserted a disability of "electromagnetic hypersensitivity," or, as the concurring justice put it, "Wi-Fi sickness." Read More ›
The emergence of COVID-19 has changed the workplace as we once knew it. California employers need to be prepared for unprecedented compliance challenges in recent legislation related to the ongoing pandemic, expanding leave protections, wage and hour compliance risks, and much more. Employers will need to review and adapt their policies and procedures in order to keep up in the coming year with California's ever-changing employment laws. Read More ›
On September 17, 2020, Governor Gavin Newsom signed two bills that expanded worker protections related to COVID-19. AB 685 imposes reporting requirements related to when employees are exposed to COVID-19 in the workplace. SB 1159 codifies Governor Newsom's Executive Order providing workers' compensation insurance coverage to employees who test positive for COVID-19 in connection with their employment between March 19 and July 5, 2020, and creating a new framework for workers' compensation coverage for employees who test positive for COVID-19 after July 5, 2020. Read More ›
The federal Families First Coronavirus Response Act ("FFCRA") generally requires employers with fewer than 500 employees to provide up to 80 hours of paid sick leave to eligible employees for qualifying reasons related to COVID-19. On September 9, 2020, California's Governor Newsom signed AB 1867. This law expands access to paid sick leave ("Coronavirus PSL") to California workers employed by entities with 500 or more employees in the United States. Read More ›
AB 5 is making waves in California by changing the way companies will classify workers. AB 5 codifies the ABC test adopted by the California Supreme Court in Dynamex Operations West, Inc. v. Superior Court (2018) 4 Cal.4th 903 ("Dynamex"). In Dynamex, the Court held that for violations of California's wage orders, a worker is presumed to be an employee, unless the business proves the following: Read More ›
As in previous years, the California legislature kept busy in 2018. As a result, a number of new and noteworthy employment laws will go into effect on January 1, 2019, and beyond. Much of the legislation stems from the #MeToo movement by strengthening harassment and discrimination protection, imposing broader anti-harassment training obligations, updating lactation accommodations and mandating female presence on boards of public companies. Other significant new laws concern employee compensation, related personnel issues and important clarifications due to ambiguities in laws that were passed last year, including the bans on asking about an applicant's salary history and criminal history. Read More ›
Except in limited circumstances, Employers in California can no longer avoid liability for unpaid wages even if the unpaid amounts are de minimus, or "trivially small." Despite never being officially enacted into law, many California employers have relied on the federal Fair Labor Standards Act ("FLSA") de minimus doctrine in defending claims brought by employees claiming to have worked off-the-clock. The de minimus doctrine is an application of the maxim de minimus non curate lex, meaning "the law does not concern itself with trifles." The de minimis doctrine holds that "alleged working time need not be paid if it is trivially small: '[A] few seconds or minutes of work beyond the scheduled working hours… may be disregarded.'" In the context of off-the-clock claims, employers have used it to defend compensating employees for work performed off the clock in such small amounts that it would be administratively difficult to record. Most commonly, this applied to work time of fewer than 10 minutes. Read More ›
On April 30, 2018, the California Supreme Court reversed a long standing precedent that provided employers with some flexibility in classifying employees as independent contractors versus employees. In Dynamex Operations West, Inc. v. The Superior Court of Los Angeles County, the court dealt with the standard under California law in determining whether workers should be classified as employees or independent contractors for purposes of California wage orders, which impose obligations relating to the minimum wages, maximum hours, and basic working conditions (such as required meal and rest breaks). Dynamex offers "on-demand" pickup and delivery services to the public and large business customers. The underlying lawsuit in Dynamex involved two individual delivery drivers, suing on behalf of a class of allegedly similarly situated drivers. The workers filed a complaint against Dynamex, a nationwide package and document delivery company, alleging that Dynamex had misclassified its delivery drivers as independent contractors rather than employees. Read More ›
California continues to provide protections for employees in that state that far surpass those available to employees located elsewhere in the United States, including an obligation to offer pregnancy disability leave to employees where the employer has five or more employees. Regulations effective on December 30, 2012 clarify and, in some instances, expand the PDL protections afforded to employees under that law and include the following: Read More ›
The California Court of Appeal recently issued a decision which opens the door to class-action waivers in employment arbitration agreements in California. Iskanian v. CLS Transp. Los Angeles, LLC, ___ Cal. Rptr. 3d ___, (Cal. Ct. App. June 4, 2012)—is a putative class action alleging, among other things, that the defendant failed to pay overtime and provide required meal and rest breaks. The named plaintiff, Iskanian, signed an arbitration agreement containing a class and representative action waiver, which read:
[E]xcept as otherwise required under applicable law, (1) EMPLOYEE and COMPANY expressly intend and agree that class action and representative action procedures shall not be asserted, nor will they apply, in any arbitration pursuant to this Policy/Agreement; (2) EMPLOYEE and COMPANY agree that each will not assert class action or representative action claims against the other in arbitration or otherwise; and (3) each of EMPLOYEE and COMPANY shall only submit their own, individual claims in arbitration and will not seek to represent the interests of any other person.
On June 4, 2012, the California Court of Appeal in Iskanian upheld the terms of the arbitration agreement, including the class action waiver, affirming the order of the trial court compelling arbitration and dismissing the (previously-certified) class claims. In so doing, the Court rejected 10 years of California anti-arbitration rulings that discouraged class action waivers and invalidated arbitration agreements as unconscionable for failure to follow certain rigid requirements. Read More ›