Get updates by email


Subscribe to this blog's feed
Follow us on Facebook
Follow us on Twitter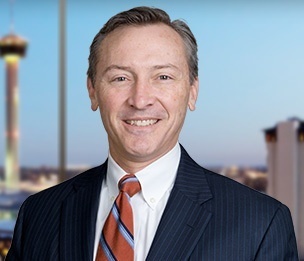 Ramon D. Bissmeyer
Member
rbissmeyer@dykema.com
210-554-5589
Showing 9 posts by Ramon D. Bissmeyer.
As we reported in June, the Texas Labor Code was amended effective September 1 to expand liability for employers as to employee claims of sexual harassment. Specifically, the amendments to the Labor Code:
Impose liability for sexual harassment claims on more employers, by expanding the protections of the Labor Code to employers with as few as one (1) employee;
Open the door for potential individual liability by owners, supervisors, and managers for claims of sexual harassment;
Require an employer to take "immediate" and appropriate corrective action in response to a claim of sexual harassment, potentially accelerating an employer's need under federal law to take "prompt" remedial action; and
Increase the Charge-filing period for those claiming sexual harassment from 180 days to 300 days.
Read More ›
As most Texas employers are aware, prohibitions on discrimination (which includes harassment) and retaliation are imposed by the Texas Labor Code only on those employers with 15 or more employees. These prohibitions mirror, for the most part, similar prohibitions imposed by various federal laws. As the Texas legislative session drew to a close, however, two significant but curious amendments to the Labor Code were passed and subsequently signed into law by Governor Abbott, which amendments go into effect on September 1, 2021. Read More ›
On March 8, President Biden took his first steps in reversing the Trump Administration's Title IX policy by issuing an Executive Order 14021 ("Order") directing the Secretary of Education to review the Title IX rules issued by the Trump Administration.
What does the Executive Order say? Read More ›
On August 24th, the Department of Labor issued a Field Assistance Bulletin ("FAB"), available at https://www.dol.gov/sites/dolgov/files/WHD/legacy/files/fab_2020_5.pdf, regarding "Employers' obligation to exercise reasonable diligence in tracking teleworking employees' hours of work." While FABs are not legally binding authority, they provide guidance on the WHD's enforcement positions and policies. This recent FAB is useful in suggesting best practices for those charged with ensuring that employees are paid for all hours worked—a task that has been made much more difficult by the current remote work environment. Read More ›
On Monday, August 3, 2020, a New York federal judge issued a decision invalidating portions of the DOL's regulations implementing the Families First Coronavirus Relief Act ("FFCRA"). The decision's impact changes the legal landscape employers confront as they strive to comply with the FFCRA—a landscape that is unstable as the DOL and the courts sort out the legality of the disputed regulations. Read More ›
UPDATE III: Judge Agrees to Delay San Antonio Paid Sick Leave Ordinance
At a hearing this morning, Judge Sol Casseb entered the Agreed Order submitted by attorneys for the City and the businesses that filed suit regarding their agreement to delay the effective date of the PSL ordinance from August 1 to December 1. Entry of the Agreed Order eliminated the need for a hearing on the businesses' request for an injunction prohibiting the ordinance from going into effect on August 1 and should, hopefully, allow sufficient time for the Texas Supreme Court to determine whether it will consider the enforceability of the City of Austin's PSL ordinance, which case is currently pending before the Supreme Court. Read More ›
This morning, the San Antonio City Council approved a new city ordinance that requires employers to provide paid sick leave to employees who work at least 80 hours within the City of San Antonio per year. Employers with more than 15 employees must allow employees to earn up to one hour of paid sick leave per 30 hours worked, up to a cap of 64 hours of paid sick leave per year; employers with 15 or fewer employees must allow employees to similarly accrue paid sick leave up to a cap of 48 hours of paid sick leave per year. Employees who terminate employment but return to the employer within six months are entitled to any earned sick leave that was available to them as of their termination date. Read More ›
On the heels of the U.S. Supreme Court's decision in Epic Systems Corp. v. Lewis, holding that waivers of class/collective actions included within an agreement between employers and employees to arbitrate any and all disputes was valid and enforceable (see previous Epic Systems blog post), the US Court of Appeals for the Fifth Circuit reminded employers this week of the importance of adhering to the requirements of the arbitration agreements that they seek to enforce, holding that the employer's failure to sign the agreement prevented its enforcement. Read More ›
On May 21, the U.S. Supreme Court issued its long-awaited decision in Epic Systems Corp. v. Lewis, resolving an issue on which several Courts of Appeals and various federal agencies and administrations had disagreed. At issue in Epic Systems (and two companion cases presenting the same issue: Ernst & Young LLP. v. Morris and National Labor Relations Board v. Murphy Oil USA, Inc.) was whether a provision in an employer's mandatory arbitration agreement with employees that waived individuals' rights to participate in class and/or collective actions against the employer was valid. Finding that federal law supported the right to participate in individualized proceedings, and that there was no conflict with federal law protecting employees' rights to engage in "concerted activities," the Supreme Court held in a 5-4 decision that waivers of class/collective actions included within an agreement between employers and employees to arbitrate any and all disputes was valid and enforceable, precluding the efforts of employees to avoid arbitration in order to pursue collective actions against their employers under the Fair Labor Standards Act ("FLSA"). Read More ›